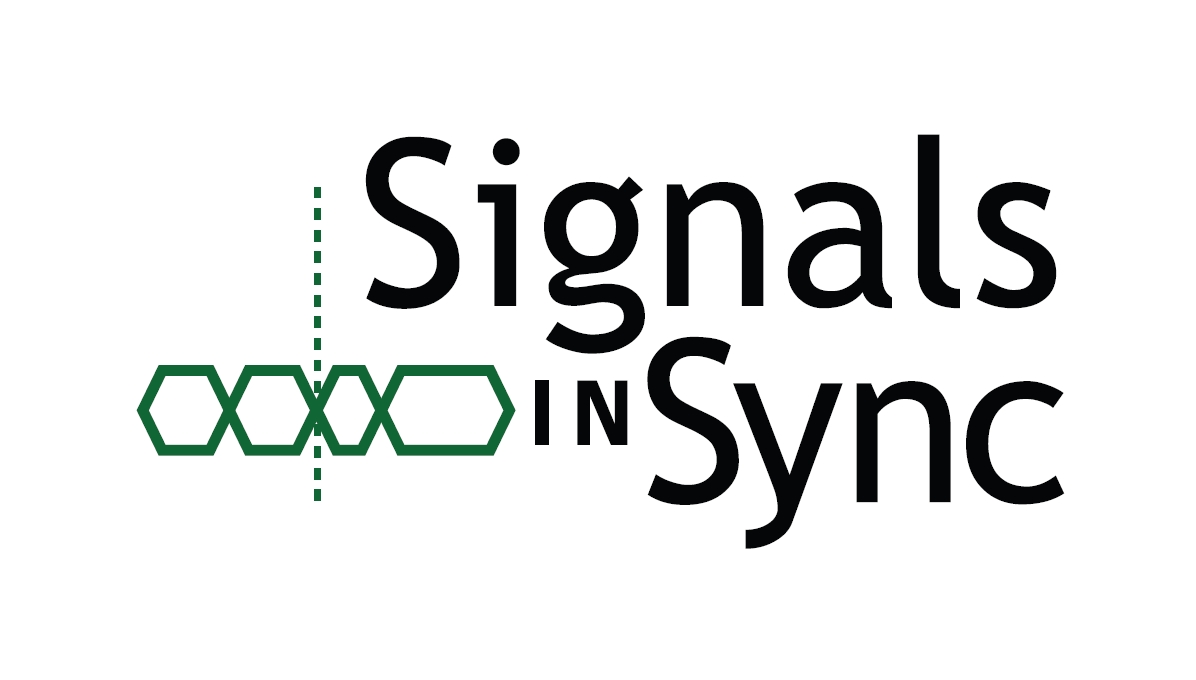 The term Signals in Sync originates in signal processing – the collection, analysis, and output of time-series or spacial/image data that represent signals. Often these signals are analog that have been converted to digital signals for processing. Analysis may include characterization, models, algorithms, and simulations. The result may be converted back to an analog signal or output as a feature of the signal.  The complexity of signals and systems often require synchronization.
While providing signal processing services, David Krubsack PhD found that the quality of signal processing, algorithm development, and analysis is strongly dependent on the understanding and the quality of the data. The detailed data provenance needs to be communicated to the algorithm developer.  Where possible, the algorithm developer needs to communicate requirements to the data acquisition team.  The resulting algorithm performance needs to be communicated to the users, and the users need to communicate the objectives to the developers.
All of this important communication could be considered  "signaling" between two or more parties. In a corporate environment, these communications may occur between departments, subsystems, projects, vendors, and customers.  Inconsistent communication can cause challenges in making progress and meeting objectives. These communication signals need to be in synchronization.
The services provided by Signals In Sync traverse from top level data flow review and planning to detailed implementation of data management, signal processing, and analysis.  This includes methodologies to communicate and integrate the business' core competency data throughout the company with the goal to develop new technologies, improve device performance, solve persistent problems, and create efficiencies.  Articles posted on this site provide examples of these methodologies.